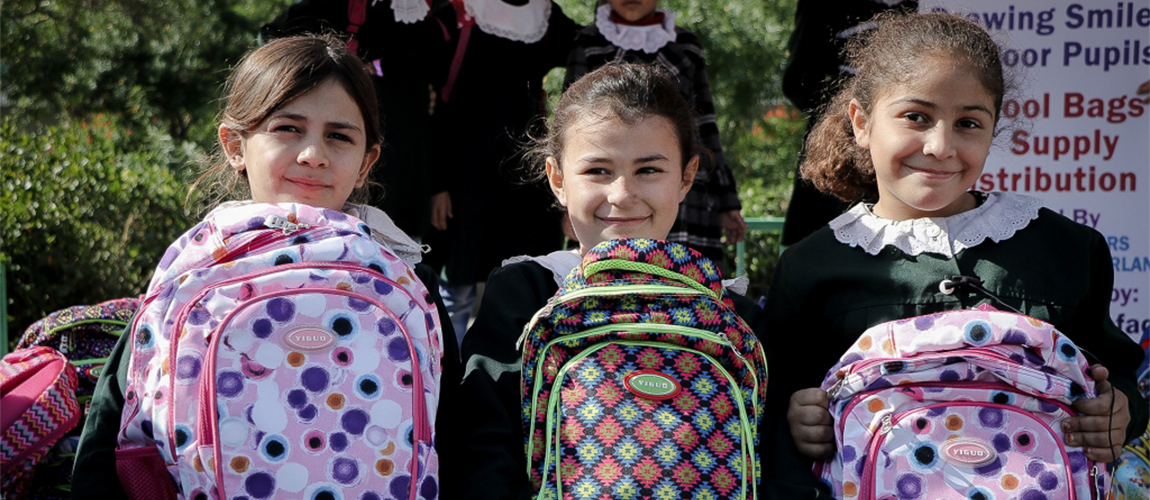 ---
Education is the best gift you can give to a child.
Also, giving Palestinian children the means to build themselves and build their society is one of our priorities.
Because each child is unique, the Foundation has developed three projects that adapt to the needs of each:
Project Glasses: offer a consultation with an ophthalmologist and a pair of glasses to a visually impaired child.
Hearing Aids Project: providing a hearing aid to a hearing impaired child.
Psychological Support Project: Provide psychological and psychosocial support to children in Gaza and their families.
Dear donors, we are confident in your generosity and your positive participation in this campaign, as you have always shown in the past.
All donations, even the most modest, are welcome!
"A gift of 50 CHF gives a Palestinian schoolboy from a poor family a schoolbag full of school supplies and new clothes."